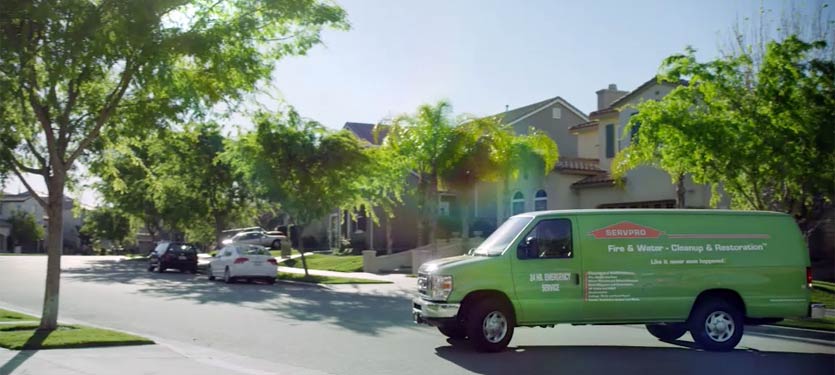 Step 6: Restoration
Water restoration is the mitigation process after air-conditioning lines are clogged, toilet overflows or a busted pipe has damaged your home or business. Mitigation is also a term used by insurance companies to describe the cleanup process during water damage and to prevent further damage such as mold growth and structural damage.
SERVPRO® of Hurst-Euless-Bedford technicians are IICRC certified and highly trained in water removal, sewage cleanup, and flood water cleanup. Operating a 24-Hour Emergency Disaster Response Team, 7 days a week and 365 days a year, we utilize specialty equipment for water damage restoration. We will provide you with excellent service from the time you make the call until we see the process to completion. SERVPRO® of Hurst-Euless-Bedford takes pride in our professional services working closely with you on your insurance claim if you are unfortunate enough to have to file with your insurance provider.
Emergency Building Services
When your home has been damaged by a storm or water, the immediate concern may include temporary protective measures to prevent additional damages, like placing a roof tarp. Learn more about our building services.
 Board-Up
 Roof Tarp
 Temporary Fencing
 Move-Out / Pack-Out
 Temporary Warehouse Space
Repairs and Minor Building Services
The following building and repair services may be necessary to restore your home to pre-water damage condition. 
 Drywall Removal and Installation
 Hardwood Floor Repair
 Tile Floor Repair
 Painting
 Carpet Repair and Installation
Building Services and Reconstruction
SERVPRO of Hurst-Euless-Bedford can simplify the restoration process by handling both the initial water damage mitigation and rebuilding the affected areas. Having one qualified company for the entire process can save time and keep costs low. We can provide this continuity by supervising a full range of restoration services that will bring a building back to full functionality.
 Reconstruction and Building Services